Barnstaple, United Kingdom, Global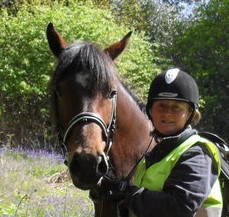 Marilynn lives on the edge of Exmoor in North Devon with her husband, 5 horses, 3 lurchers, chickens, ducks and cat.
Marilynn was a Computer Analyst/Programmer for 14 years before running a livery yard for 10 years in Surrey. She moved to North Devon in February 2014.
Marilynn has competed in ODE's, showjumping, dressage, TREC, and Horse Driving Trials.
She trained as an Equine Massage Therapist following problems with a young horse. She then came across the Masterson Method and loved the way it enabled her to interact with the horse and to discover where the horse is uncomfortable. It has also helped her to rehabilitate the horse which initiated her journey to Masterson Method Certification.