Johannesburg, South Africa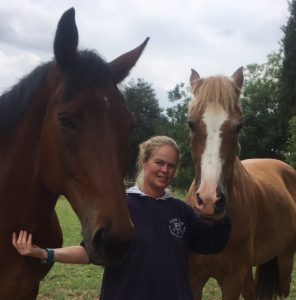 Sara has been involved with horses for over 40 years and although very much enjoys training and competing, her real passion is helping them with The Masterson Method bodywork. She only wishes she found this modality sooner! She loves it when an owner calls, all excited, saying their horse feels like a million bucks after a session - job satisfaction at it's best.
It was Richard Maxwell that first introduced Sara to The Masterson Method about 4 years ago in South Africa whilst she was having a lesson. Not content with just learning the basics, although they do get super results, Sara wanted to learn more and more so decided the only way to do this was going down the route of becoming certified and what an exciting learning curve it has been which she intends to build on every day.