Over the last 15 years The Masterson Method® has taught thousands of people equine bodywork techniques in Weekend Seminars, Advanced 5-Day Courses and the Fieldwork program. Tens of thousands of people have learned the techniques from the Beyond Horse Massage book and DVD and it has always been Jim's goal to make the method accessible to people who aren't able to come to the hands-on courses.  The new monthly membership is a way for anyone to be part of The Masterson Method® and deepen their knowledge of the techniques through guided videos in a friendly, global community.
The Membership is called Hands Online, with Level 1 available to anyone with an interest and a passion for learning about The Masterson Method® and Level 2 for people who have taken one of the courses.  Each level has a forum to ask general questions about bodywork or about upcoming Live Review sessions. These live monthly Zoom calls with Jim are available for both levels and are recorded so you can watch them later.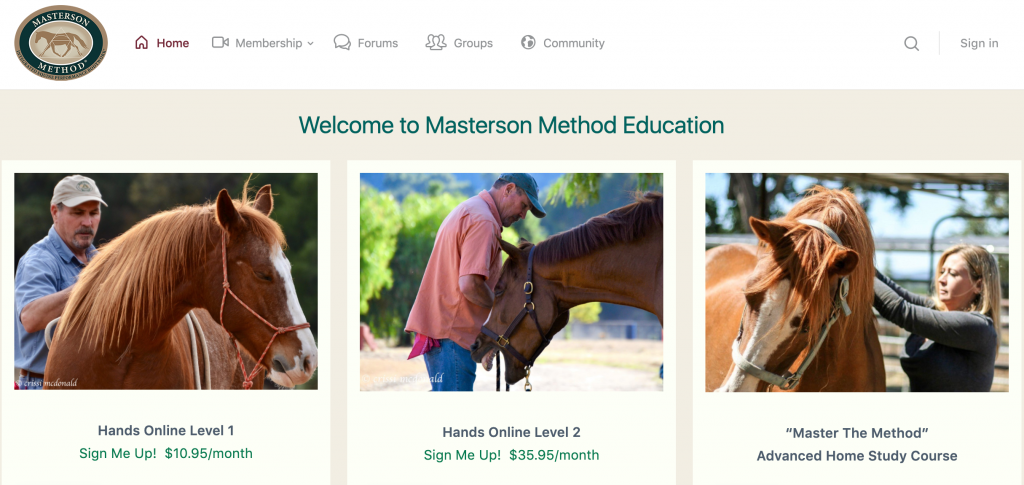 Level 2 includes a monthly Expert Hour call Q&A with a Masterson Method Certified Practitioner (and occasionally additional guests) on bodywork-related topics, such as Anatomy, Conformation, Dental Issues, Tack/Saddle Fit, Foot and Leg Issues, Ways to Soften, etc.  One call will be scheduled each month.  For example, in December, Becky Tenges taught and answered questions about tension in the Hyoid Apparatus and how the corresponding muscles and nerves are connected throughout the rest of the body.  Additionally, there will be a Technique Breakdown video each month with Jim explaining the nuances of softness and "feel" about a specific technique.
In both levels you see the Community Timeline about discussions and upcoming Live Reviews. You can also join a Forum to ask or answer questions and you can connect with other members in your group.  There are videos archives of past Live Reviews, updates on techniques and a growing library of specific techniques.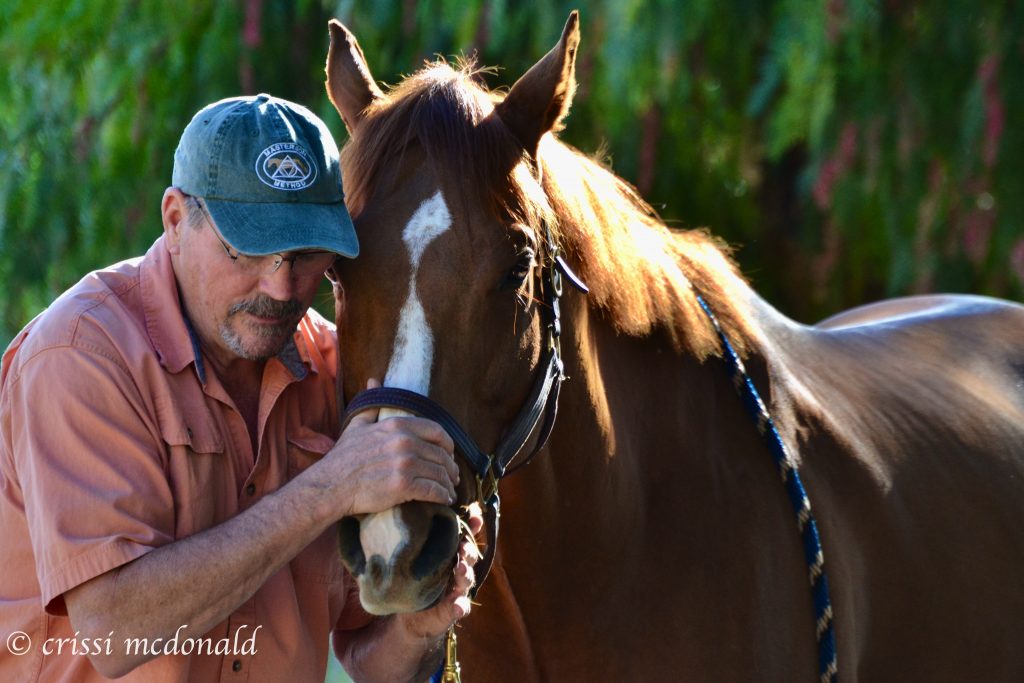 The Masterson Membership is a way to get involved at your own pace and learn with other members. It is also a place to refresh what you may have already learned or brush up on your techniques, no matter what your skill level.  Fieldwork students and certified practitioners will benefit greatly from watching Jim work, asking questions and staying connected with MMCP experts around the world.  Ultimately the hands-on-hands learning you receive at a course or workshop is best, but when things like time… money… global pandemics… prevent you from getting to a course, there are things you can learn online and practice at home that will help you get better every month. Until you can get to a hands-on-hands course, Hands Online is the next best thing.