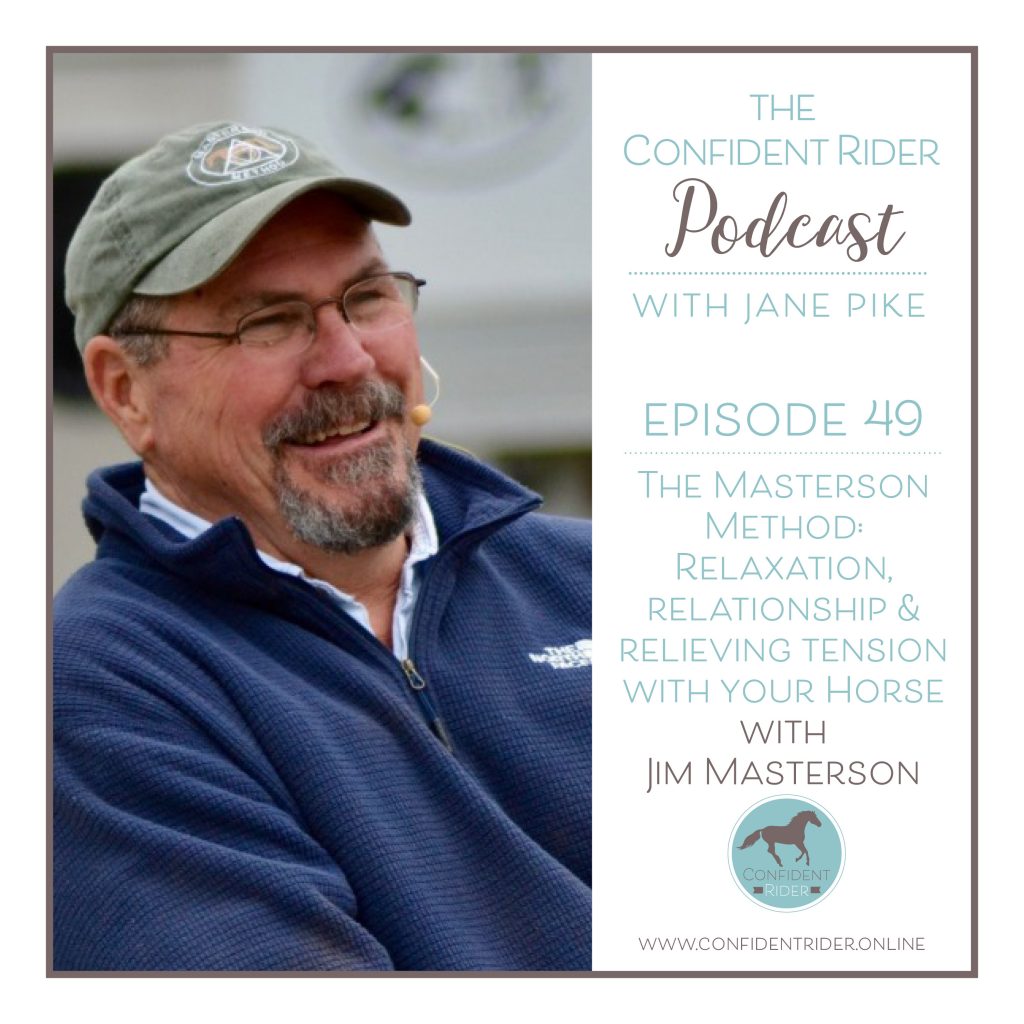 Jim Masterson was interviewed by Jane Pike on the Confident Rider Podcast.
Jane shares: Team, I am so thrilled to be able to share this conversation with you today on my podcast. I'm talking with Jim Masterson about the Masterson Method and how it is we can work with our horse to release underlying patterns of tension and promote optimal health, relaxation, and connection.
Many of you will have heard me talk about this integrated bodywork practice before and it's something I'm utilizing on a near-daily basis together with my own horses. I've found the results to be fascinating and profound, and I really believe that the Masterson Method is something that all horse owners need to have in their knowledge bank.
Over the course of our conversation we talk about:
⭐️ The what, how and why of the Masterson Method: How you can apply it to bring awareness to, relieve and release underlying patterns of tension with your horse
⭐️ The role of awareness and intuition in allowing for relaxation
⭐️ The signs of tension and signs of release: How to recognize both and create space for optimal release and balance
We are also throwing down the challenge to you to watch the Bladder Meridian Video that Jim mentioned over the course of our talk (you can watch that here) and try it out for yourself. Set up your phone, hit record and share your experiences with us! Make sure you tag us in so you can share the magic.
Let's get into the episode!