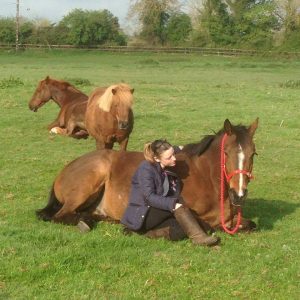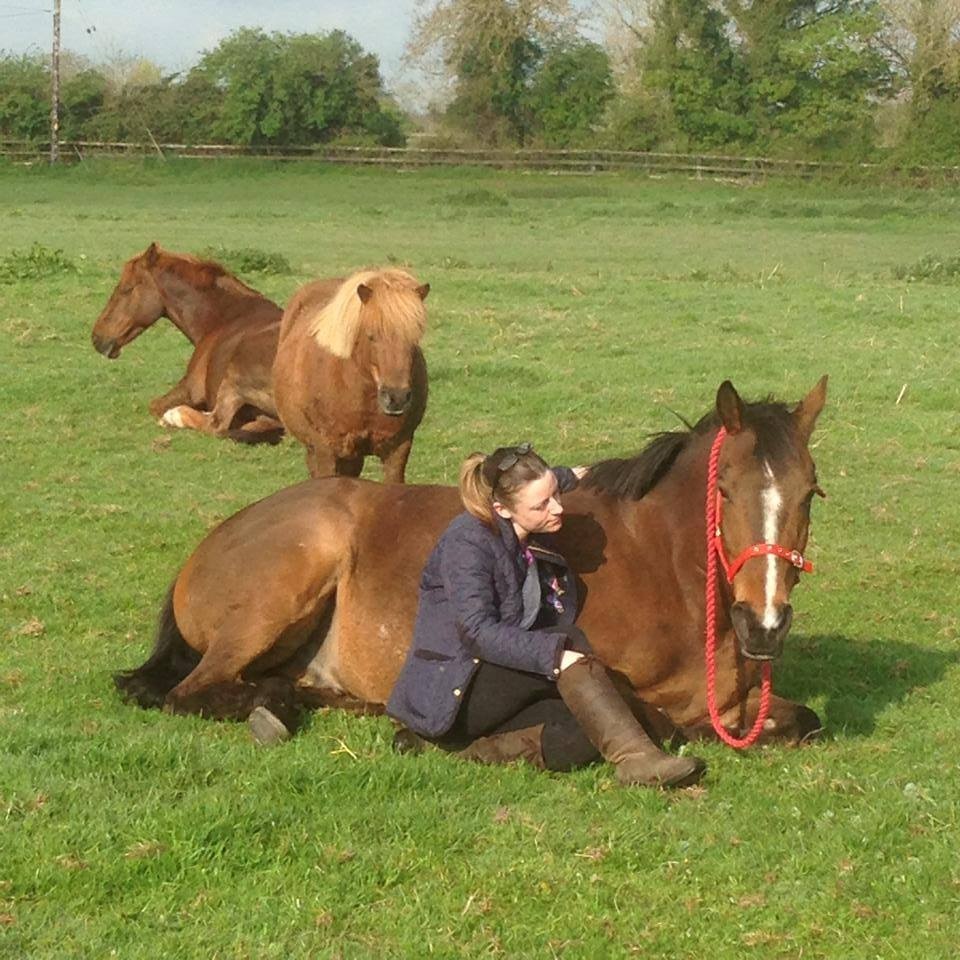 Niamh Fitzpatrick began her journey with horses at a local riding school at a young age. She indulged in pleasure riding and casual competitions until her late teens when other interests began to take priority. Throughout her 20s her love of horses never waned and she yearned to get back involved however during that stage of her life she was busy travelling and developing a career in Financial Services.
In 2010 Niamh was presented with an opportunity to visit a dude ranch in Tucson, Arizona, it was here that her passion for horses was fully reignited. She came home determined to immerse herself back in the horse world and so bought herself her first horse, an ex-racehorse none the less. People say hindsight is a wonderful thing but Niamh believes her ex-racehorse, Dynamo Dan, played an integral role in her future journey. Full of enthusiasm but lacking in knowledge, Niamh set about working with and schooling Dan in an attempt to pursue a casual eventing career however Dan had other ideas. Meeting with a variety of issues over a prolonged period Niamh despaired, she could not understand how her horse, who was quite a pleasure on the ground, could turn into such a difficult animal under saddle. She tried different trainers, different gadgets, different feed, different shoes, in addition to a handful of bodywork sessions but was losing all hope of developing a partnership with her horse. Dan bucked, spooked, shied, refused to go forward and eventually started rearing. Looking back she can clearly see Dan was doing his very best to communicate with her but at the time she lacked the skill and sensitivity to tune in.
In 2008 Niamh had returned to further education and obtained a BA Hon in Business Management & Accounting, not long after she obtained her qualification Niamh was made aware that she was being made redundant from her long-term post in Global Insurance. Initially, she considered studying further and specializing in Enterprise Risk Management however soon realized that her passion for financial services had waned and that horses were her true passion. At this point, she began to research a variety of equine bodywork modalities and after some time set upon a UK Equine Physiotherapy qualification and was due to commence training immediately after her redundancy. However, in the meantime, Niamh became aware that Jim Masterson was returning to the UK to provide training, the summer prior to the commencement of her Equine Physiotherapy course. Having previously purchased Jim's DVD and attempting some techniques on Dan she was most definitely impressed. Following the two-day and five-day courses in the UK, Niamh was hooked and reviewed her previous decision. After considerable thought and discussions she decided to progress with the Masterson Method bodyworker course instead. Returning to Ireland the summer of 2013 she began her case study work but also began to regularly treat Dan. She was absolutely blown away by the changes in him, physically, emotionally and under saddle. Helping Dan release all the tension accumulated in his body quite literally changed how he felt in his body. He started to float under saddle similarly to how he floated in the field.
Niamh could see the potential of the Masterson Method modality, not only treating horses but to learn to read and better communicate with them. She realised that her own sensitivity would require some fine-tuning for her to become the best that she could be for all horses, and so began her own personal development journey. She embraced all that colleagues, mentors and most importantly the horse could teach her. She traveled to the UK and the USA to hone her skills and met some amazing people and horses in the meantime. Additionally she studied Equine Biomechanics, Gait Analysis and Lameness at Whittle College (UK,) under Dr. Barbara Crabbe DMV, MS, to broaden her knowledge and obtain a better understanding of the difficulties faced by the veterinary industry while attempting to diagnose equine conditions. Horse's being prey and herd animals do their utmost to conceal ailments until it is virtually impossible for them to do so. This trait makes the veterinarians and bodyworkers job a lot more difficult. With a corporate background and a keen desire to provide solutions Niamh again began to research to see what she could do to help provide future clients with affordable solutions in these types of situations. It was here that she became aware of infrared and its huge capabilities in the equine / veterinarian field. Therefore while she was in the US she became a Level One Thermographer and subsequently an Equine Thermographer. Additionally she affiliated with United Infrared, Inc, which gave her access to qualified veterinarian interpretations of her infrared reports. Back in Ireland, Niamh was fortunate to spend days out with local equine veterinarians to gain a practical understanding and appreciation of the work they do. She is a firm believer that all experts in the equine industry should work together harmoniously for the well being of the horse and will endeavor to do so within her practice.
Over the past couple of years Niamh has considerably changed both her life and her attitude to life. She is happier than ever and being located in the heart of horse country, Co. Kildare Ireland, she hopes that she can bring much relief to both horses and owners in the area. She has launched her business under the name, Equine Therapies Ireland, and expects to bring a variety of other skills to her repertoire over the coming years. She is due to attend a Myofascial Release course in Geneva in July 2014 with Ruth Mitchell-Golladay and to start a one year course in Quantum Coherence Therapy in September 2014. Although Niamh believes there are many horses in her local area she is willing to travel as appropriate.