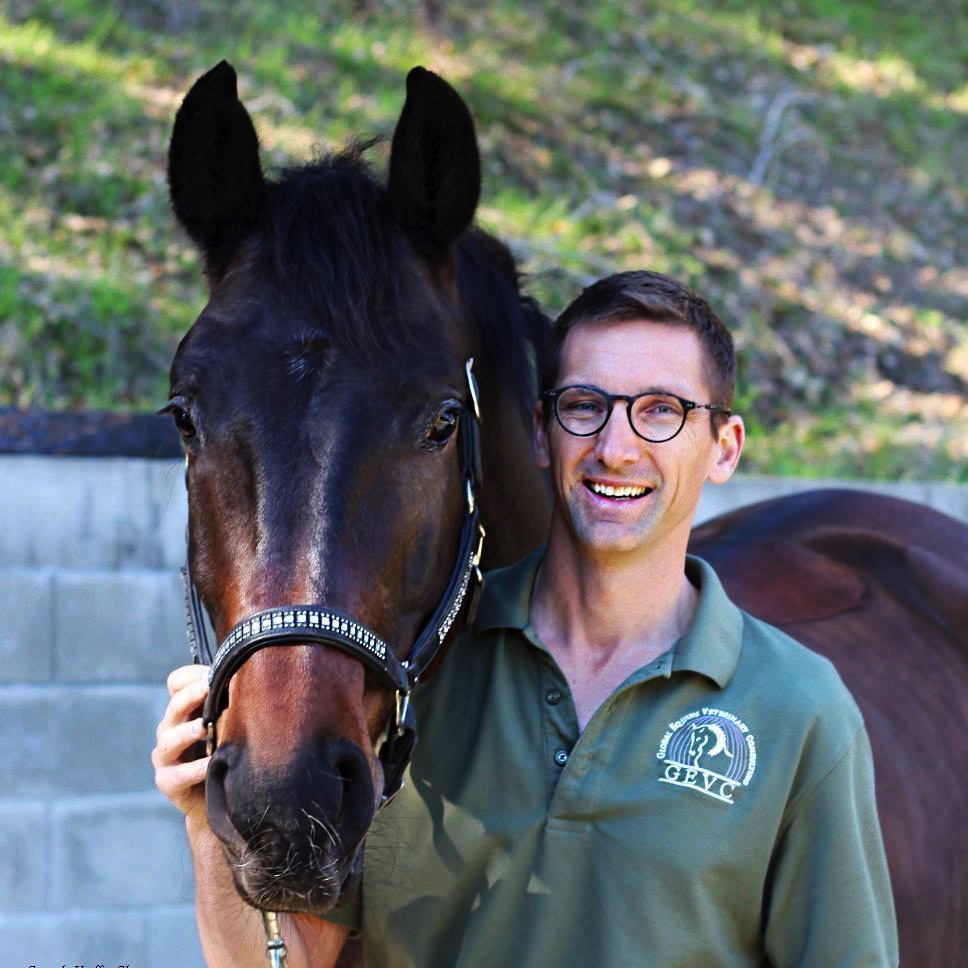 "As a veterinarian focused on equine integrated sports medicine and rehabilitation, I have explored a variety complementary and alternative veterinary medicine approaches in an effort to create and maintain optimal health and performance in horses. One of these approaches is the Masterson Method. I had the opportunity to take one of the weekend seminars and attend one of the collaborative clinics introducing me to this gentle technique.
The beauty of the technique is that (it) can be applied by any horse person and can be incorporated into daily or weekly routines when brushing or caring for the horse, further improving the connection between owner/caretaker and horse. The local and systemic relaxation that you get from the Masterson Method is quite amazing and allows you to get results with even the most difficult horses that may not allow the use of other techniques such as dry needling/acupuncture.
I really like that fact that the certified Masterson therapists are always looking to work in a team with the veterinarian and other equine professionals. Since I took the Masterson seminar, I had the opportunity to work side by side as a veterinarian with certified Masterson therapists on mutual patients with the same goal in mind: improving the health and well-being of the horse."
~ Bart Halsberghe, DVM, DABVP (Equine practice), cISELP, cVSMT, cVMA, CERT, CKTP-E
Global Equine Veterinary Consulting, Aalter, Belgium
"Every person that I have met on my Masterson journey has expressed the same sentiment regarding how much this work has positively impacted not only their approach to working with horses, but has also contributed to a quieter/gentler approach to life itself."
~ Jennifer Sechrist
"It has changed my life and every horse I've been in contact with! Relaxation and relationship… working WITH the horse and using skill with intuition. Amazing results all around! ❤️🐎"
~ Diane Eissler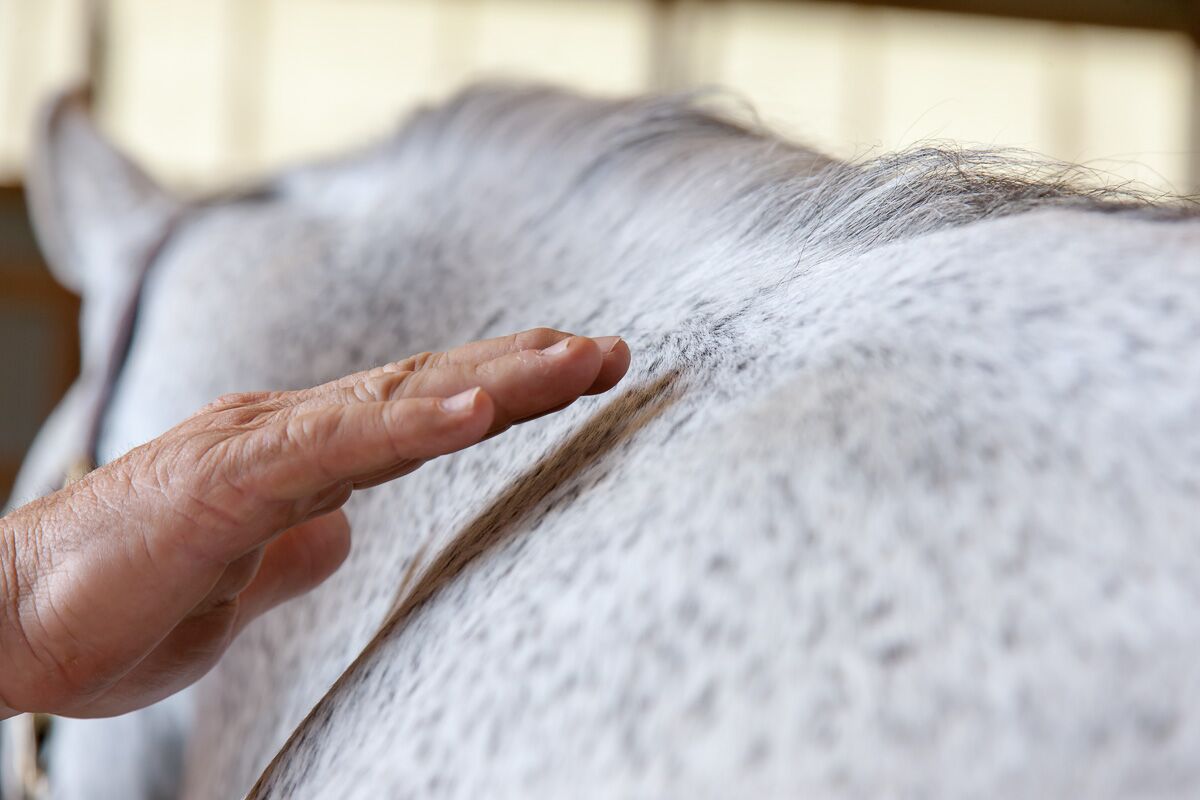 "It's wonderful to see horses responding to light touch. They really get that we're there to help them. Thank you, Jim Masterson, for developing this method, and Thank you to the team of teachers and practitioners for spreading the power."
~ Lorraine Waite
"This is some amazing stuff! I purchased the light touch program and have been working with my horses with it. I swear, they seem to really like it and actually  'ask' for me to work on them. Plus, it's fun and a great way to connect with your equine friends! I practiced with my stink-ear gelding and even he got some great releases."
~ Joyce Hart
"I've just attended a two-day training clinic which was organized with in-depth, hands-on work. Since returning I have worked with my horse and seen some impressive results. It works like magic .. but is founded on solid horsemanship knowledge. Love it."
~ Margaret Mitchell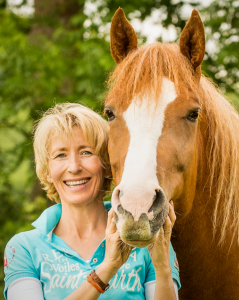 "Jim is doing a great job on all horses and much more important, he is a wonderful teacher for every horse owner to improve performance, communication and our relationship with our trusting friends. Thank you, Jim and Conley for creating the Masterson family with us. It is such an authentic spirit with all the lovely people around the world!"
~ Anja Tack
"Dear Jim, I was watching your videos on you tube looking for some inspiration on how to proceed with a horse I bought recently. He's an ex-trotter (pacer), newly gelded and about the most headshy horse I have ever come across. He was bought as a project and he does have a lot of good points which made me buy him, being very well put together and also very intelligent and very cheap!
Watching your video on how to deal with a headshy horse I laughed out loud because you couldn't get that near Tom the Trotter's head. Anyway there's another unhandled horse on the yard which I used your methods on and they worked really well this morning,everything worked out just the way the video showed, so I had a go with Tom and I was really shocked. Before too long he was licking and yawning and lowering his head. In the end I could massage his atlas and axis vertebrae with his head just off the floor, his chosen position not mine! This horse would rather fling himself round the box hitting his head off the walls than let his ears be touched and was checked for teeth and back problems by two professionals.
My background as a registered British Horse Society Intermediate Instructor (since 1982) means I've seen an awful lot of different people doing a vast amount of different things to horses, from swinging crystals over horses to using rubber mallets on them and it makes me pretty sceptical. What Jim does is refreshingly quiet, non-theatrical and effective.
So thanks Jim, this may just be the break through Tom and I needed."
~Best Regards, Kate Kelk
"I have a bachelor's degree, two master's, a Ph.D. and was a Fulbright Scholar, and this past week was one of the BEST education experiences I have had since my "academic" work began in 1992. I have learned enough to recognize when I need to ask questions."
~ Beth Watzke
"I have been incorporating the Masterson Method into my work as a veterinary chiropractor {with both horses and dogs} since 2018. Jim's methods of working with the horse, using light contact, slow movements, holding contact and waiting on releases from the horse is a beneficial and beautiful way to partner with the horse. I find that incorporating the Masterson Method complements my work and helps the horse's body to eliminate the muscle imbalances and compensatory fixations caused by underlying subluxations. When the muscle imbalances are reduced, a lower level of physical exertion is required from the practitioner. "When less is more," it's a win-win for both horse and veterinary chiropractor!"
~ Robin Robinett, DVM
Veterinary Chiropractic and Rehabilitation Clinic, PC, Houston, Texas