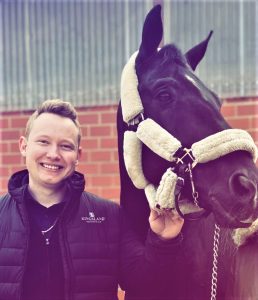 Willi is a Masterson Method Certified Practitioner from Germany with a focus on sport and competition horses. As an MMCP, his job is to help horses feel better, move better and perform better.
His passion for the Masterson Method® came when he discovered how gentle but effective these techniques are. What he appreciates most about the Masterson Method is that it is done with the horse rather than on the horse.
Willi is very passionate about his work, has a great feel for horses, a deep understanding of how to help them perform better at their next competition, and has already worked with some of the greatest FEI athletes such as Martin Fuchs and Carina Cassøe Krueth.
His experience includes numerous horses from various disciplines such as dressage, show jumping, eventing, polo, racing, classical dressage, and police horses as well as horses from the Spanish Riding School in Vienna.