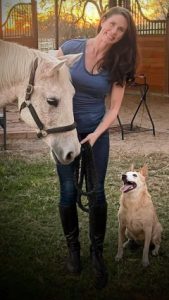 Vanessa became interested in equine bodywork in 2011 and embarked on a journey to get certified in The Masterson Method®.
A couple years later she began teaching weekend seminars and now teaches Advanced 5 day seminars.
In 2017 she graduated equine osteopathy school and travels throughout Arizona and Texas to work on horses.
When at home, she enjoys her two older quarter horse mares.