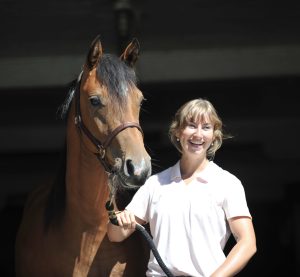 As a Masterson Method® Certified Practitioner, ShyAnne aims to help relieve tension and restriction in your horse, leaving them more relaxed than when she arrived! Serving the Sandhills area and central North Carolina, ShyAnne works with a variety of horses in a range of disciplines from Gran Prix dressage to therapeutic lesson horses.
Advertised as BRIO Equine Bodywork, ShyAnne strives to help bring the spirit of "brio" to your horse's performance and everyday life. It is a quality of being alive, spirited, invigorated, animated, and strong. 
ShyAnne loves the Masterson Method® as the core of her work because of the beautiful connection you develop with each horse. As an MMCP, she works with the horse in a constant flow of communication to help relieve tension and improve range of motion. 
"The softer the eye, the more you see. The softer the touch, the more you feel."