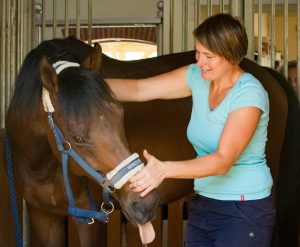 My passion for horses started at a young age. I have tried many horse disciplines, started as a pleasure rider, I had the chance to compete in showjumping and three-day eventing during my high school years (at Pannon Horse Academy in Kaposvar); later on I trained polo and endurance horses. I have spent few years with Valerie Kanavy and via her I got to meet Jim Masterson and had the chance to see him work on horses during the WEG in 2006 in Aachen. Few years later I went to one of the Masterson Method® courses that was held in the UK and in 2013 I finished my certification course.
Thanks to the method I believe I can help horses to feel better and move more freely. This bodywork is a great way to give back to the horse and make their lives easier.
I live in Abaliget and I am happy to travel around anywhere in Hungary.