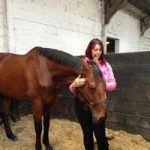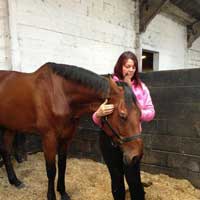 I have been around horses for over 30 years and in that time I have worked in riding schools, backed and rehabbed horses but I now spend most of my time with my own rescues giving them the time to readjust with no time limit and a safety net of a home for life with me.
I first saw Jim work back in 2010 and was blown away and began my journey to become a practitioner which I achieved in 2013, and since then I have been spreading the word about what you can achieve by staying soft and working with the horse.
I have completed many courses since then but the ethos of staying soft has filtered down into all my work.
I am passionate about all horses and work on a wide variety and all benefit from The Masterson Method.
I cover South, West, East and North Yorkshire and surrounding areas.