Malu found her love for horses when she was just 6 years old. At 8 years old she started to ride at the local riding school. Although her parents were no horse people, she has been dreaming to have her own horse during her whole childhood. At 19 years of age she bought her first mare and since then she always had horses.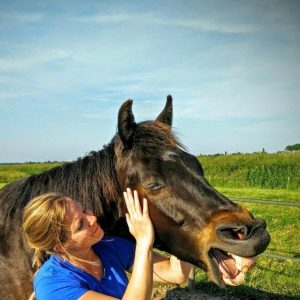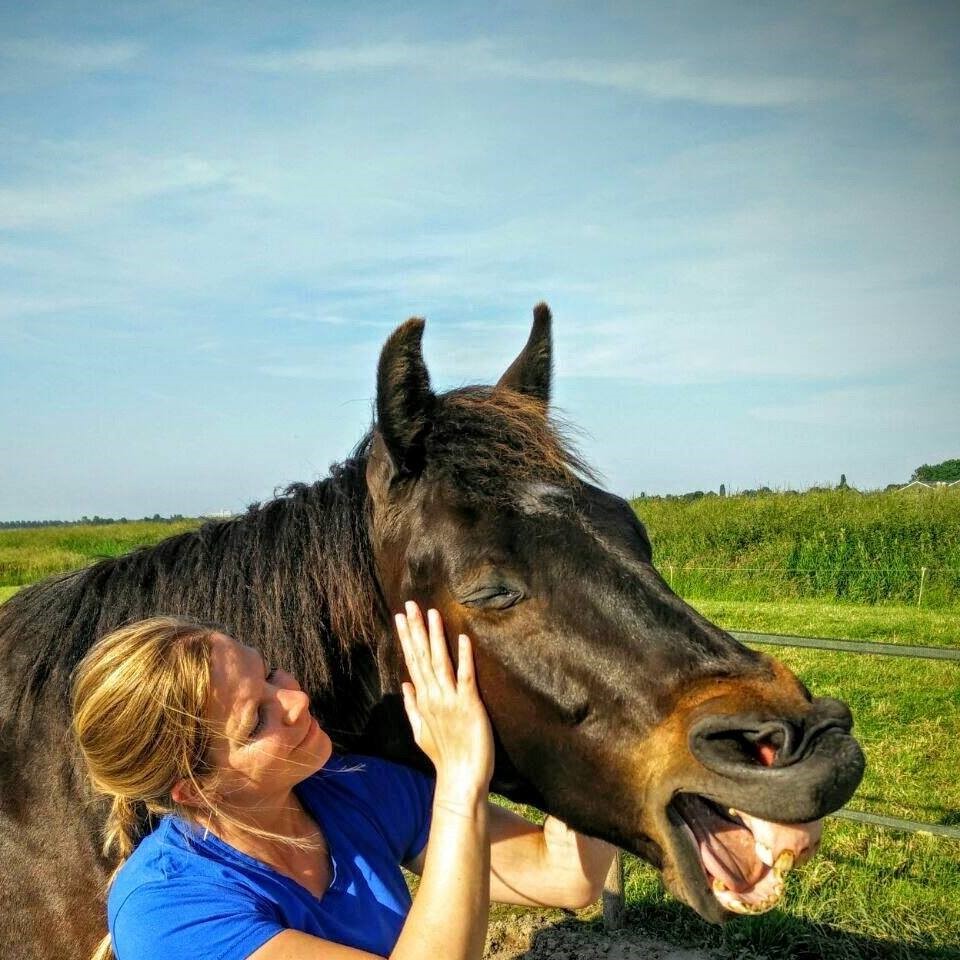 In 2009 and 2010 she bought two foals. Because she wanted to raise them so that they would become balanced horses, she got into natural horsemanship. The harmony between human and horse became one of her passions. The principles of straightness training and the positive influence of natural horsemanship coaches, taught her the right balance between a balanced body and a balanced mind.
Because her youngest foal, Bob, got injured during birth she knew he would always have physical challenges. Malu looked for a way to treat him herself so that she could keep him in the best condition as he could be. During a holiday she was introduced to The Masterson Method and she immediately was hooked. She started her journey to become a Masterson Method Certified Practitioner.
The gratefulness and deep connection that is present with all the horses that she helps, keeps on fascinating her. She specializes in bodywork for horses with behavioral problems (cribbing, headshaking, spooking, aggression, anxiety etc). She is also a registered equine cranial sacral therapist and currently studying to become an equine osteopath. Malu hopes that many horse owners in The Netherlands will experience the beneficial effects of the Masterson Method with their horses and start to learn it for themselves. She is based in the west of the Netherlands and is happy to travel to any location in the Netherlands.