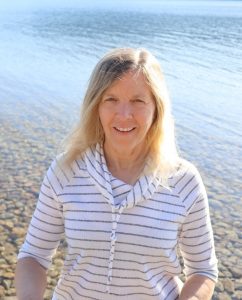 Lori's natural attraction to equine bodywork started very soon after she began riding at her local hunter/jumper barns in 2003. As a human bodyworker/massage therapist her curiosity guided her to learning everything she could about horses with a strong focus on the horse's body language.
During certification as an Equine Massage Therapist, Lori was given The Beyond Horse Massage Book by a friend and continued her studies becoming a Masterson Method® Certified Practitioner, Coach, Mentor and Instructor. Her daily practice has developed into Horse and Rider Bodywork with the 'less is more' techniques easing into her human bodywork practice.
"As an equine bodyworker, I have a unique opportunity to cultivate relationships through the subtlest connection and communication in the extraordinary moment of touch." Lori's shares her passion for The Masterson Method® with local clients in the Okanagan area of BC, travels to Calgary to work with her equine clients, and instructs Masterson Method® Weekend Seminars and Advanced 5-Day courses across Canada.
Lori has worked with a wide range of horses: dressage, trail, endurance, eventers, hunter/jumper, as well as lesson horses and aging equines.