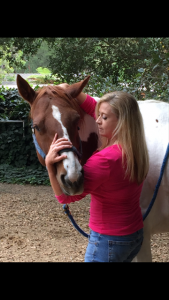 Keri's Masterson Method® practice grew naturally out of a lifelong love of horses. Growing up on the Central Coast of California, Keri began barrel racing at the age of 8, and the connection grew into involvement with Therapeutic riding programs in Nevada and California benefiting both horses and people.
As a UNLV AMCP graduate, her focus was on small animal massage, and she was eventually introduced to The Masterson Method®. Her practice benefits horses from various disciplines including dressage, barrel racing, team roping and therapy applications.
Keri values the connection that The Masterson Method® builds between the horse and practitioner as the circle is completed releasing tension, both emotional and physical. Keri serves horses of all disciplines in Central California & Las Vegas, NV.
Facebook: https://www.facebook.com/805performanceequinebodywork/
Instagram: https://www.instagram.com/805performanceequinebodywork/
Lompoc, California , United States