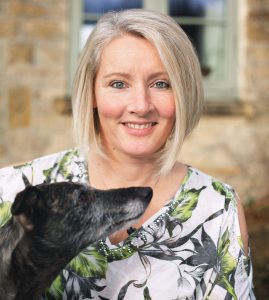 Helen's love for horses has seen her working with horses for many years in the UK and abroad. Her time spent in Australia, working on a sheep and cattle station in the outback was fundamentally the turning point for understanding what a true partnership with a horse meant. She worked 8-9 hour days, covering thousands of acres, just her and her horses, developing true friendship and an unspoken understanding of each other along with a natural intuitive way of communication.
Back in the UK, Helen first became interested in The Masterson Method® when she bought a Thoroughbred mare that had developed physical and emotional problems that no other bodywork therapist had been able to resolve. Helen attended a Masterson Method® weekend seminar and realizing that The Masterson Method® is the only bodywork that actually relies on the horse's input and works WITH the horse's responses, Helen was instantly drawn to learn more. This method went hand-in-hand with her ideals of the true partnership between human and horse. She has gone onto become a certified practitioner and now enjoys working with horses from all disciplines and ages, from yearlings at the stud, through to racehorses that are recovering from injury.
Helen's own horses have thoroughly enjoyed The Masterson Method® journey alongside her. She has been able to help them through various problems, some quite serious ones, and get them back to an unrestricted, pain-free, happy life. The mare that started it all has given birth to a wonderful colt foal and is enjoying life presently as an amazing mother. So on behalf of them, Helen says "A very big Thank you, Jim Masterson".