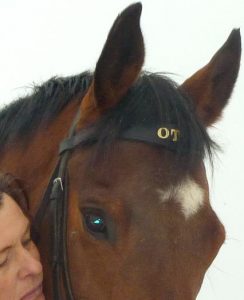 Danna has loved animals her entire life. A lifelong dream of her's was to have a horse, and her dream finally became a reality when she met Jesse (Nosmallfeat) an OTTB, in July 2008. For 15 years now, Danna and Jesse have enjoyed learning groundwork and dressage together.
Danna has been a Licensed Massage Therapist in the State College area since 1996. Her love of horses and her ability to help people who are in discomfort led her to a desire to help horses as well. After researching many equine massage/bodywork programs, she decided upon The Masterson Method®, because she believed it would be most helpful for the horse. She completed her training in 2017. During her training and since becoming an equine body worker, she has seen significant changes in horses that she has worked with.
She is grateful to have met and continue to meet many wonderful people and horses along the way!
State College, Pennsylvania , United States