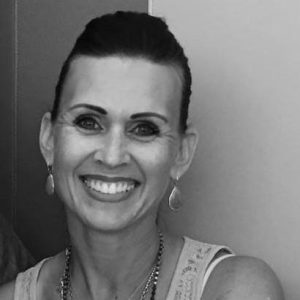 "My goal is to have a positive impact on the equine industry by helping improve a horse's overall well-being. I find joy in empowering horse owners by increasing awareness and education thereby deepening their connection and communication, through a holistic approach to bodywork."
Dale grew up in central Minnesota, developing a love of horses and riding at a young age which continued into adulthood where she began to pursue her hobby actively in new areas such as the local Sheriff's Mounted Patrol and competitively in NCHA cutting, Ranch Horse Versatility, Team Roping and most recently operating a beef cattle ranching operation with her husband.
A few years ago, Dale wanted to make a career change so that her passion was more reflected in her daily life. She had long held an interest in the possibility of equine massage.
"I chose the Masterson Method® program because I wanted my education (in bodywork) & preparation for my new equine career to be reflective of my passion for horses. The Masterson Method is a rigorous and thorough program with quality content, high standards & rigorous expectations.
After riding performance horses in a variety of disciplines, I am eager to provide relief from the demands and stress of training, traveling and competition."
Dale offers individual bodywork sessions as well as workshops to help fellow equestrians learn about the benefits of bodywork and what horse owners and trainers can do between sessions to enhance and prolong the benefits of bodywork. She provides other holistic services as well as continues to add continuing education and services to her holistic bodywork repertoire.
Dale also is available to offer bodywork services & demonstrations at equine events throughout Minnesota and the surrounding states of eastern Dakotas & western Wisconsin.