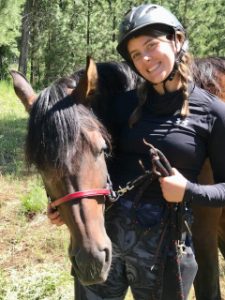 It has always been my dream to work with animals and after seeing such a positive change in my horse when he received bodywork, I knew this was what I was meant to do. Our horses do so much for us and it is an honor to be able to give them the love and care they deserve.
I especially enjoy listening to the horse and working with them to release tension, increase range of motion, and rediscover their center.
I am based out of Eugene OR but happy to travel to help you and your horse!