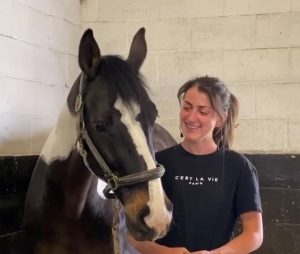 I'm Alice, I've been a certified practitioner since 2016. I currently live on the Suffolk/Essex border, and my every day job is a mixture of looking after and training horses as well as visiting my bodywork clients. I also regularly travel to the North West (Cheshire) to do bodywork in the area, usually every 4-6 weeks.
I am also a qualified Caninology Bodyworker, and I am studying currently to do human sports therapy, with the goal of being able to help both horses and their riders together as a team in the future.
My main areas of work are Essex/Suffolk/Cambridgeshire & Cheshire – however if there are a few inquiries for any other places in the U.K. I am more than happy to make a plan to come to you!