St Augustine, Florida, United States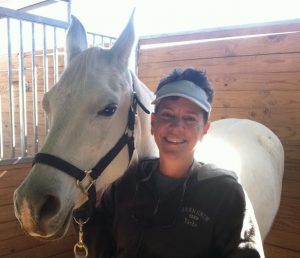 Tasha Kline has a BS in Zoology and an MS in Biology and has worked as a wildlife biologist around the country for 32 years. She has ridden and owned horses since she was seven; taught English riding lessons; ridden for the U.C. Davis Equestrian Team, and exercised racehorses at a leading Australian racetrack. Her lifelong love of animals, especially horses, resulted in her becoming a Masterson Method® Certified Practitioner in 2013.
Her practice, "Good Hands Equine Bodywork," blends her scientific background with practical hands-on bodywork experience and intuitive touch, and is the perfect follow-up to her conservation career. Tasha specializes in horses and exotic animals. She lives with her husband and horse ("Calvin Kline") in St Augustine, FL. "I hope you'll trust me to be part of your horse's wellness program!"