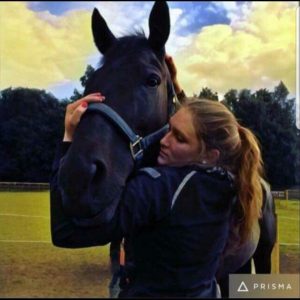 The qualifications I hold are:
BSc Equine Science
ITEC level 3 body massage
ITEC level 3&4 Sports Massage (human)
Equine Sports Massage Therapist (have been a human and equine therapist for 4 years)
Now an MMCPI loves the Masterson Method® as it has transformed my treatments.
I've had the pleasure of treating horses from lots of disciplines from racing, dressage, event horses as well as horses in rehab … riding club and companion horses.
I've worked with horses in various disciplines for 14 years and had my own horses from a young age. I have my BHS 1,2&3 qualifications.
National Diploma in horse management and a range of other qualifications from Equine Breeding/ Nutrition etc.