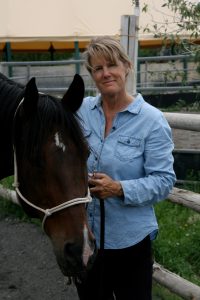 About 10 years ago I discovered Jim Masterson and the Masterson Method and have thoroughly enjoyed his books and his free youtube videos. After volunteering at a local Equine-Assisted Activities and Therapies (EAAT) program last year I decided to take my skills to another level and received my Masterson Method Equine Specialist Certification.
I am SUCH A HUGE FAN of the Masterson Method. Horses get to feel better in their bodies and move more freely. People have a chance to slow down, to practice awareness, to use their intuition to get it right. The sweet connection that builds creates an atmosphere of trust and peaceful presence.
Please contact me if you live in my area and want to know more about this safe and simple method of bodywork, either for you or for your EEAT staff.