Orleton, United Kingdom, Global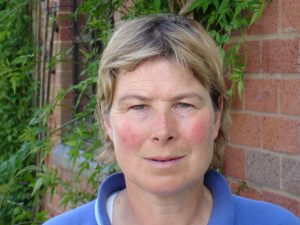 Susanne rode from a young age, in Pony Club, at University and then established a livery yard on the family farm. With interests in eventing, dressage, breeding and producing young horses and rehabilitating problem horses, she became increasingly aware that the majority of challenges faced by ponies and horses arose from pain, discomfort, and confusion and has been constantly looking for ways to help their issues.
Susanne was inspired to train with Jim when she saw Richard Maxwell start to use Jim's methods on her horses. Originally she only intended to do the weekend course but was so impressed with what she was able to achieve on her own horses that she continued the training to become a Masterson Practitioner. For several years she has been treating her own, livery clients and rehabilitation horses on her busy livery yard, with extremely satisfying results. Having recently moved to a smallholding Nr Ludlow, she is now available to travel to horses in Herefordshire, Shropshire, and Worcestershire.