Oberhausen, Austria, Global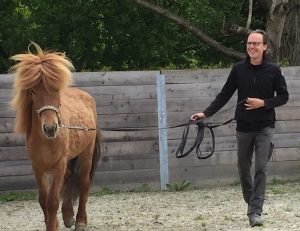 Hans-Michael came in contact with the Masterson Method a few years back while spending time with lovely horses and people in Colorado. He took his time in thoroughly studying the method and slowly but surely introducing many techniques as useful tools into his horsemanship.
He is conveniently located a few miles outside the city limits of Vienna, Austria. He is happy to treat your horse and train you in techniques that you can easily, safely and successfully apply yourself.