Cambridge, United Kingdom, Global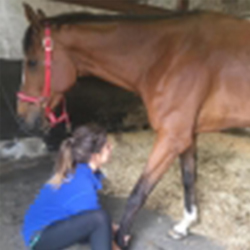 Alice is based in the Cambridgeshire area and happy to travel to clients within an hour from CB9 7AT. She works with horses full time and is also a Caninology Canine Bodyworker. Alice takes horses in for backing, groundwork & schooling when space is available.
Alice has been riding since the age of ten and has just moved back to the U.K. from South Africa, where she has been living for the last 6 years. She loves working with all horses, big and small, young and old - but particularly enjoys working and training young horses.