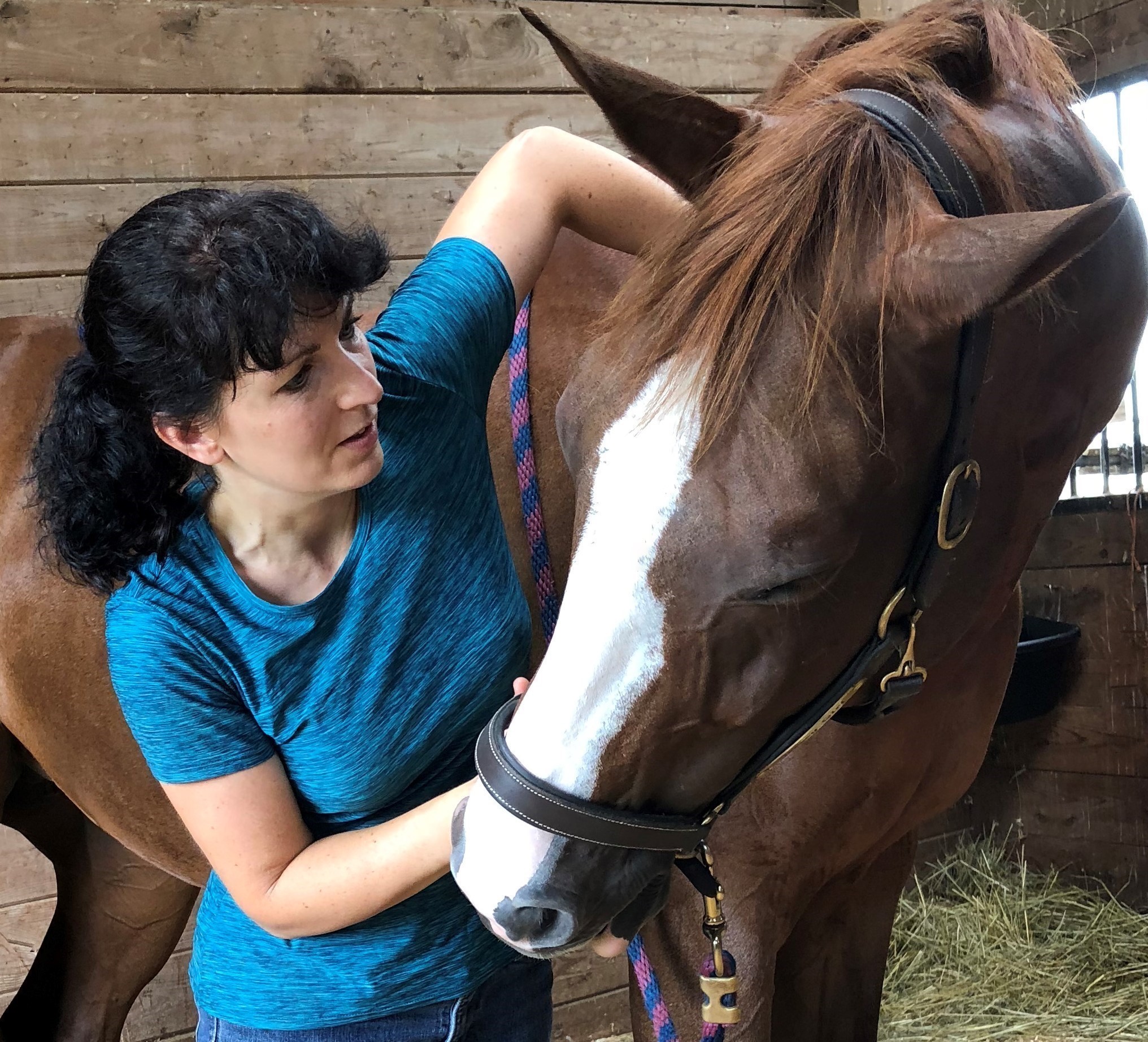 Valissa Willwerth – Clarksboro, NJ
MMCP, Coach
Website: https://www.winninghandequine.com/
Email: valissaw@gmail.com
Phone: 856-885-3439
Facebook: https://www.facebook.com/Winning-Hand-Equine-Performance-Bodywork-Valissa-Willwerth-344045489456924/
Valissa finds immeasurable joy in helping horses and their people through The Masterson Method. As the owner of Winning Hand Equine, LLC, Valissa warmly welcomes horses of all walks of life into her client family. Her equine clients include retired racehorses, show jumpers, dressage horses, lesson horses, rescue horses, family horses and geriatric horses to name a few, all of whom enjoy a noticeably improved quality of life thanks to The Masterson Method. Every horse Valissa works with reserves a special place in her heart. In fact, Valissa feels unequivocally that some of the most rewarding and gratifying work of her life has been through her work offering The Masterson Method.

Valissa combines her Masterson Method education in bodywork technique with her strong analytical skills and highly intuitive nature. This powerful combination gives her a solid, knowledge-based foundation of equine biomechanics to support her acute, sensitive and subtle "feel" when working with the horse.

Prior to her life as a professional equine bodyworker, Valissa spent several decades as a professional concert violinist and teacher. For 19 years she has been a regular guest musician with The Philadelphia Orchestra and has toured and performed throughout the United States, Asia, Europe and South America. She holds a Doctorate in Violin Performance from Rutgers University and has taken additional courses in equine studies from the University of Guelph in Ontario, Canada.

While seemingly very different, the two careers share several important similarities: First, the mastery of each requires both a strong foundation in technique as well as a highly sensitive, intuitive feel for the art of the practice. In addition, each is a ongoing, in fact lifelong, learning pursuit. Valissa joyfully brings to her equine bodywork practice the same commitment to mastery of technique, refinement of artistry and ongoing pursuit of knowledge that she has achieved as a violinist. For her there is no other way.