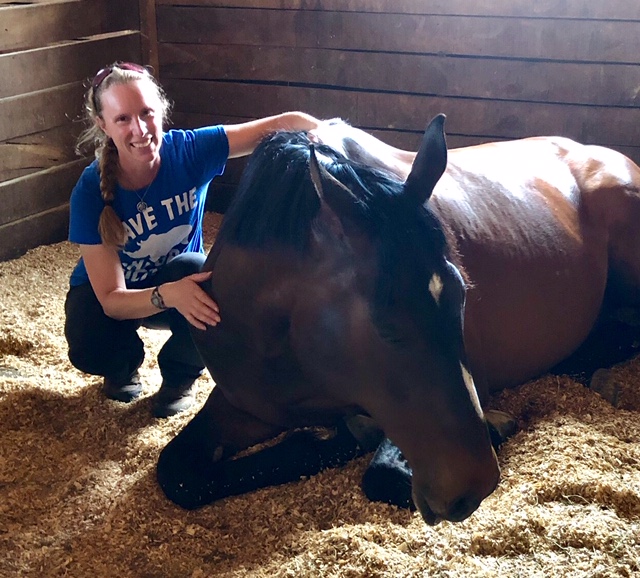 Amber Fies – Purcellville, VA
MMCP
Website: http://elitepowerstables.com
Email: amberfies@elitepowerstables.com
Phone: 484-832-8221
Facebook: https://www.facebook.com/ElitePowerStables/
Amber spent her childhood years on a horse farm in northern New Jersey enjoying the freedom of riding bareback in corn fields, riding double with her friends for hours on the local trails and taking her horse swimming. She competed in 4-H shows, hunters/jumpers, and eventually found her true passion for dressage as a teenager.

Amber then spent time on the west coast as a trainer for a racehorse rescue helping to find retired racehorses new careers as pleasure or competition horses. Her love of dressage brought her back to the east coast where she continued to train and compete until her competition partner suffered from a hind end lameness. This resulted in Amber discovering The Masterson Method!

The Masterson Method has opened her eyes to a new level of communication with the horse beyond being in the saddle. Amber has also started studying equine anatomy and biomechanics to dig deep into the how and why horses build the tension and restriction patterns that they do. She is always in search of the why to determine the best way to help her clients and their horses through The Masterson Method.