Custer, South Dakota, United States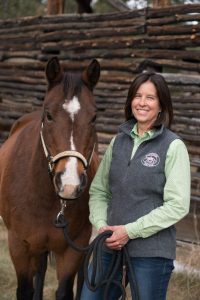 Peggy grew up on a farm in ND exploring the country side on ponies and horses. And she has never been without a horse since! Peggy is co-owner and operator of a seasonal trail ride business in the Black Hills of SD for the past 20 years; which led her to become certified in Equine Sports Massage in 2004. After being introduced to the Masterson Method and experiencing how just the weekend techniques were able to resolve a mystery hind end lameness issue in her personal horse, Peggy became certified in October 2018.
Peggy intends to combine the equine bodywork with her background as a physical therapist for the rider to create a more balanced team.