Louisburg, North Carolina, United States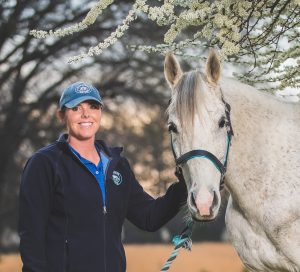 Horses have been the center of my world since I was two years old. My parents knew I was hooked after they put me on my first pony ride that day. As soon as I was old enough, I started riding lessons in my home state of California. I spent every second at that barn and purchased my horse, Dolly when I was 14. Dolly and I were extremely competitive in 4-H and California State Horsemen's Association, competing mostly in Hunter/Jumpers and Dressage. While staying competitive, I attended community college and transferred to Averett University in Virginia and earned a Bachelor's Degree in Equine Management. I brought Dolly with me and we have stayed on the east coast ever since.
I struggled to find my place in the Horse Industry until I found Masterson Method®. The varying opinions and styles of horsemanship were overwhelming, but I was always drawn towards what was right for the horse since they give us their all. In 2019, Dolly suffered from a mysterious illness causing symptoms that have yet to be diagnosed. Finally, a wonderful vet recommended that I find a Masterson Method® Certified Practitioner. As I did my research, I was immediately drawn to the work and had to learn more for myself, and most importantly, for Dolly. I was amazed at the level of understanding and communication you can achieve by the lightest touch of Masterson Method®, so I had to learn as much as I could to be the best practitioner I could be. Becoming a Masterson Method® Certified Practitioner is one of the best decisions I could have made for myself and my horses. Dolly is thriving and I give credit to the lightest touch of Masterson Method® and the wonderful vet who recommended it. My goal is to reach as many horses I can in every discipline in order to allow them to feel and perform their best.
Facebook: Boundless Equine Bodywork
Instagram: @boundlessequinebodyworkllc